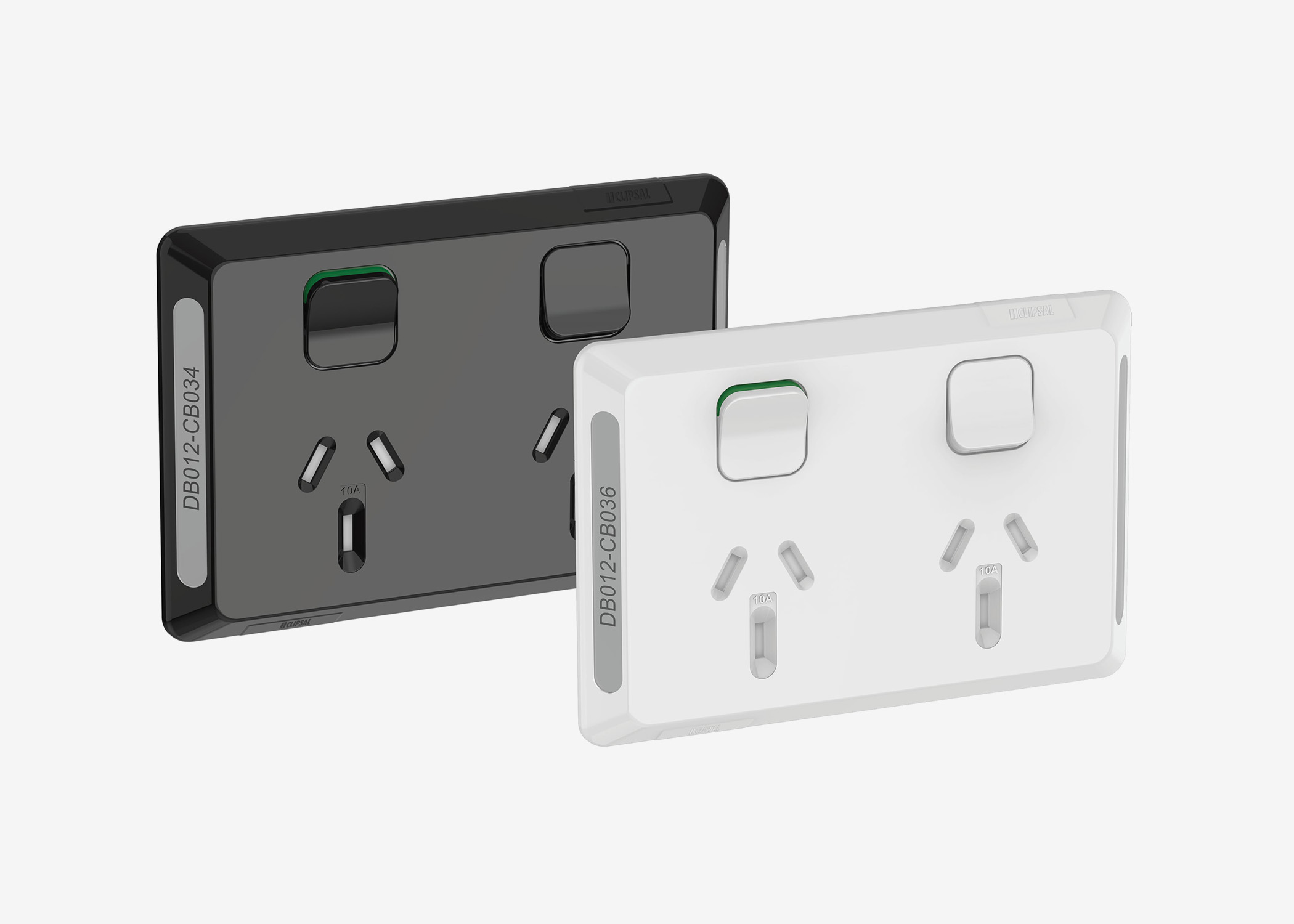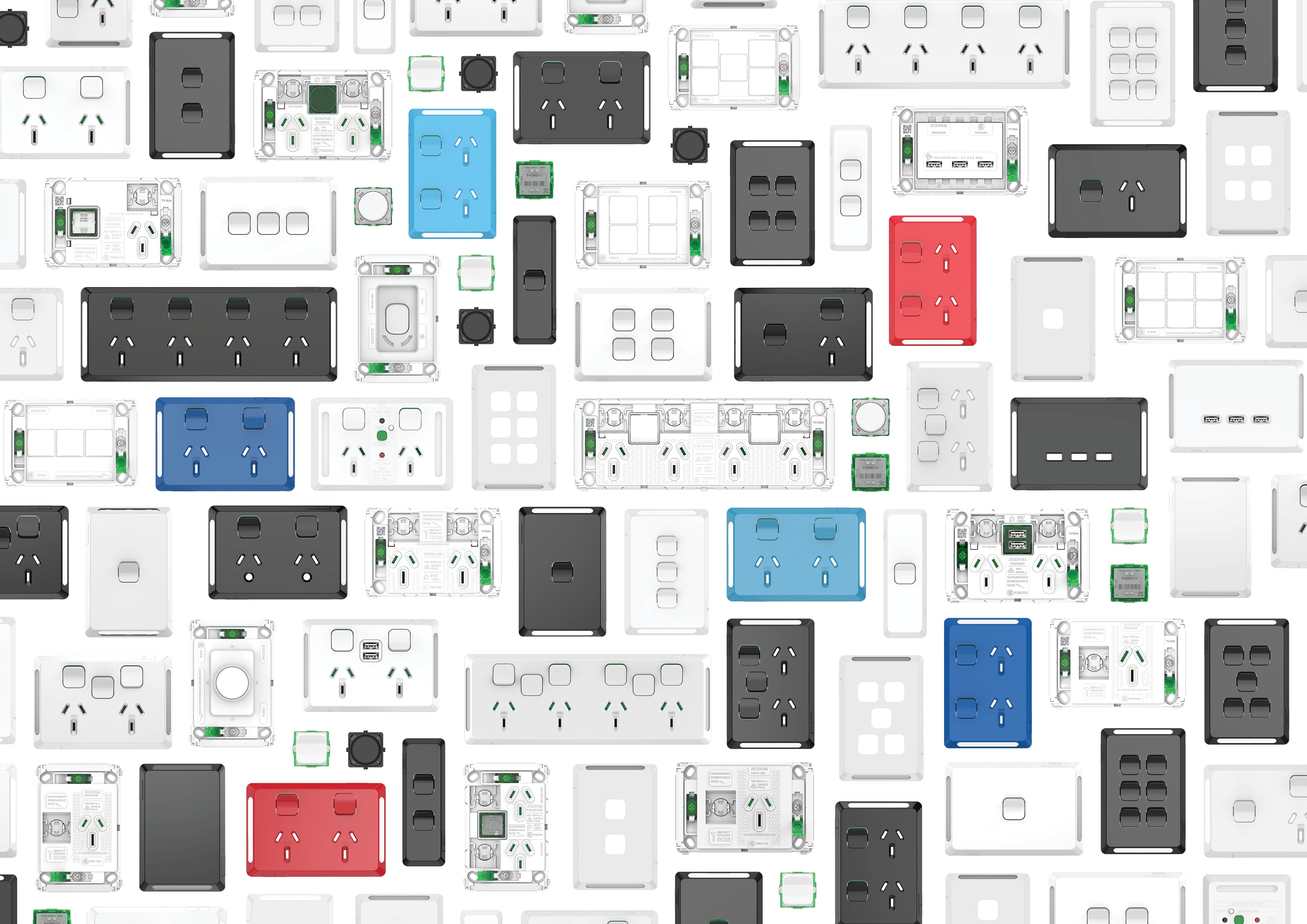 Pro Series
Schneider Electric
The studio was tasked by global electrical brand Schneider Electric to design a series of light switches and power sockets specifically for use in commercial buildings. The brief presented a series of critical challenges being faced by both commercial users and installers.
The primary problems to solve were those of creating a workable system of identification. Commercial building switchboards are complex and technicians need a visual indicator in order to correctly isolate switches upon which they might be working.
The studio developed a concept of an integrated window to a name plate beneath the skin which would accept identifications labels. The faceplate also featured a closure that requires a special tool for its removal as well as a bevelled edge to improve resistance to impact.
The Clipsal Pro Series has recently won a coveted
Good Design Award
.