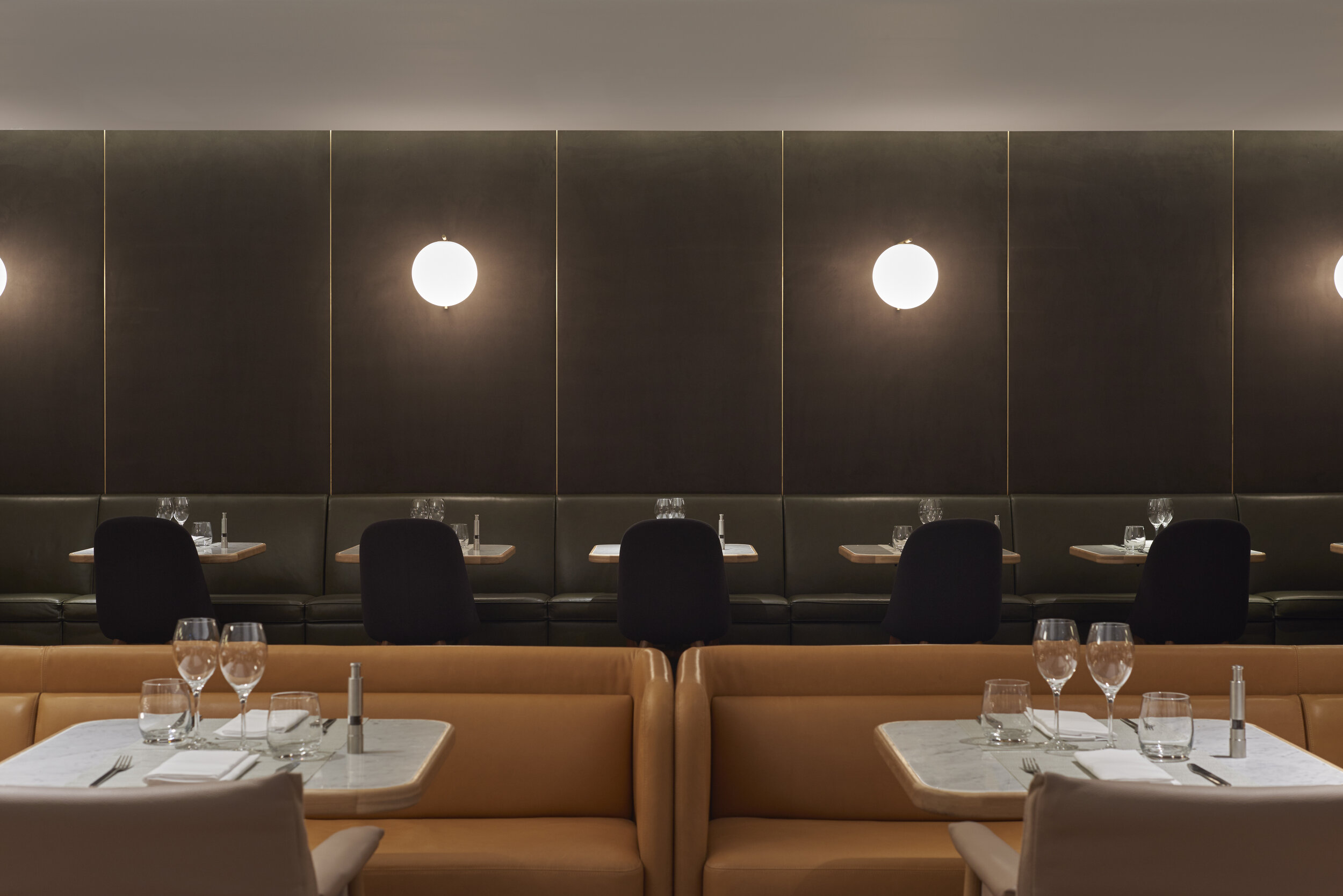 Singapore First Class Lounge
Qantas Airways Limited
with
Akin Atelier
Designed in collaboration with Kelvin Ho of Akin Atelier, the luxury lounge occupies over 1000sqm of Changi with capacity for 245 guests.
A concept was established grounded in passenger wellness and a plan developed of how passengers might spend their time prior to flying. Injecting a sense of openness and light was a critical concept component and consideration to this element was given to each area of the lounge carefully studied by the studio. Combining the forms, materials and textures of the client's design language with key elements of Singapore, such as the inclusion of pockets of nature, became the roadmap for the project.
The space is divided into the purposeful zones by perforated walls, banquettes, and curved brass partitions with integrated wait-staff stations, all while maintaining an openness throughout the footprint.
The focused use of luxury materials, details, and finishes forms a palette of Carrara marble, European oak, brass, plush carpet in grounding tones, and a bespoke, tonal large-chip terrazzo. A mixture of carefully selected furniture and bespoke bespoke designed pieces. Lush greenery and skylights were included to bring nature and light. The mix of textures & materials articulates the Qantas brand language while shaping a new vernacular informed by the lounge's Singaporean context, adding a local layer to the space for passengers to experience.
Photography by
Jovian Lim
Photography by
Hosanna Swee