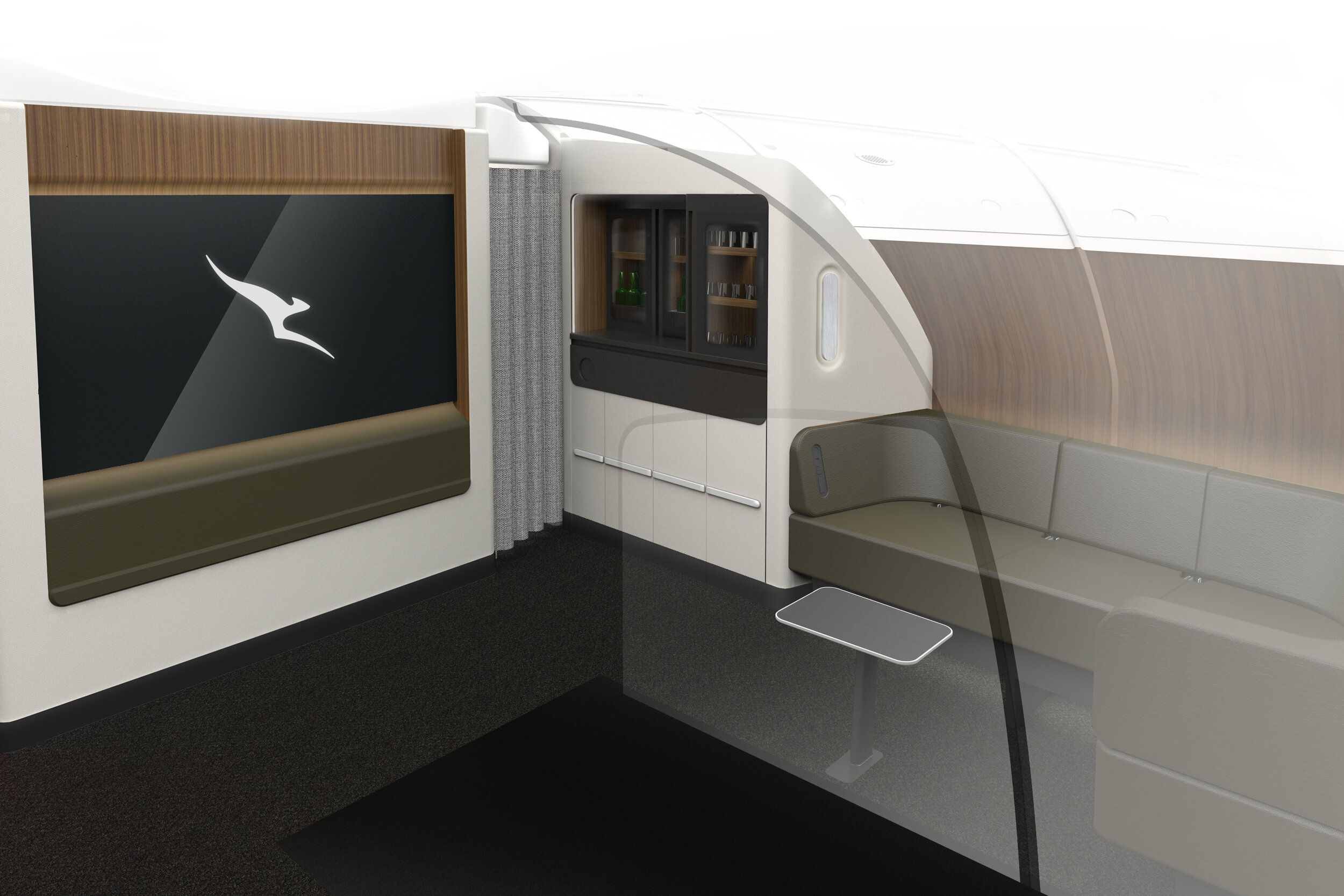 A380 Cabin Refresh
Qantas Airways Limited

After a decade in service, Caon Design Office was tasked with overseeing a refit of the cabin interiors of the Qantas flagship, the A380. The project brief was to completely reconfigure the upper deck of the aircraft. This included the communal space at the top the stairs, the Business Class cabin and the Premium Economy cabin.

A key focus for the studio was to redesign the communal space to be more efficient, functional and more interesting an area for passengers to occupy. With more room being afforded back to passengers with the removal of some outdated avionic equipment, the studio had a significantly increased foot-print to work with from the existing aircraft.

With a high degree of travel in the A380 consisting of night-flights, a darker, moodier palette was conceived for the space featuring bespoke walnut timber wall panels, olive leather upholstery and suede-lined forward walls to maximise the acoustic characteristics. Accompanying the seating elements is a self-service bar and large screen to accommodate the passengers' needs.

Passengers are able to dine, work or simply enjoy each other's company while breaking up how and where time is spent during the flights, which can reach up to 15 hours in length.