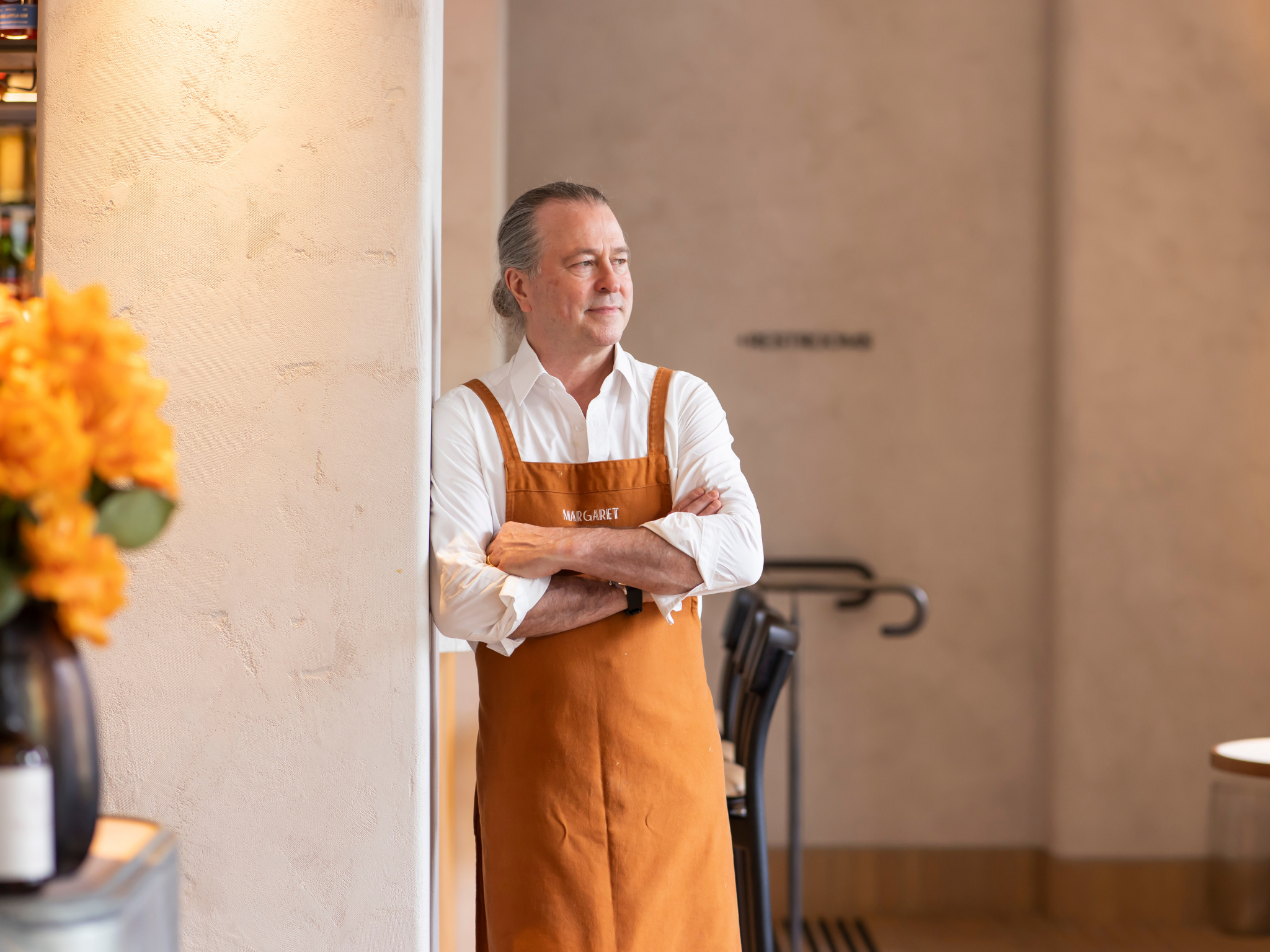 Margaret Brand Identity
In conjunction with designing its interiors, the studio was tasked with developing the visual brand identity of
Margaret
, the home restaurant of renowned Australian Chef and studio collaborator Neil Perry.
The process began with custom designed typography for Margaret's logo, tailored to reflect the warmth and sophistication of its food and hospitality philosophy, calling to mind the chef's memories of his eponymous mother, after whom the restaurant is named.
Separate from the brand idendity, Caon Design Office designed and produced much of the architecture and decorative lighting elements for
Margaret
.
margaretdoublebay.com