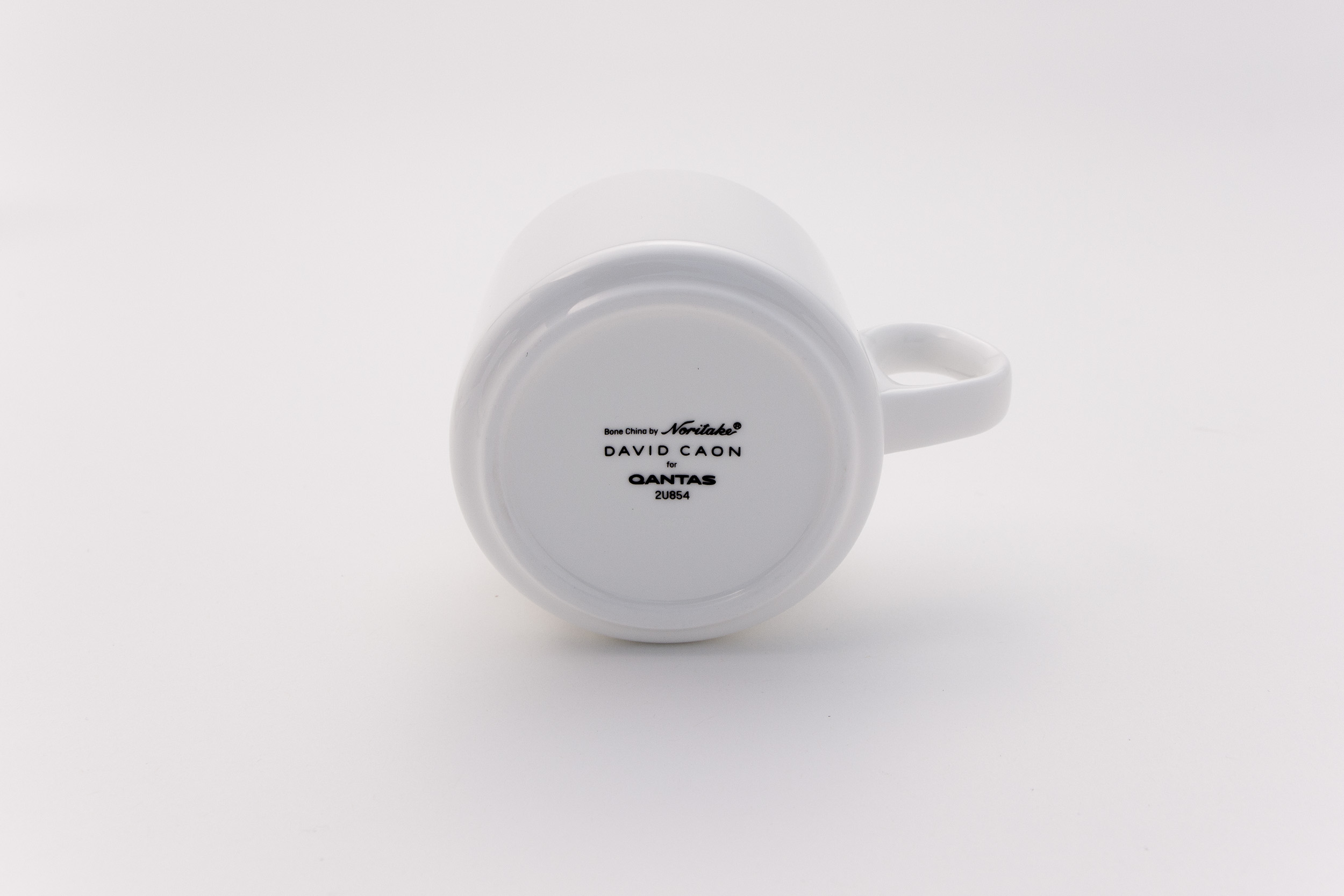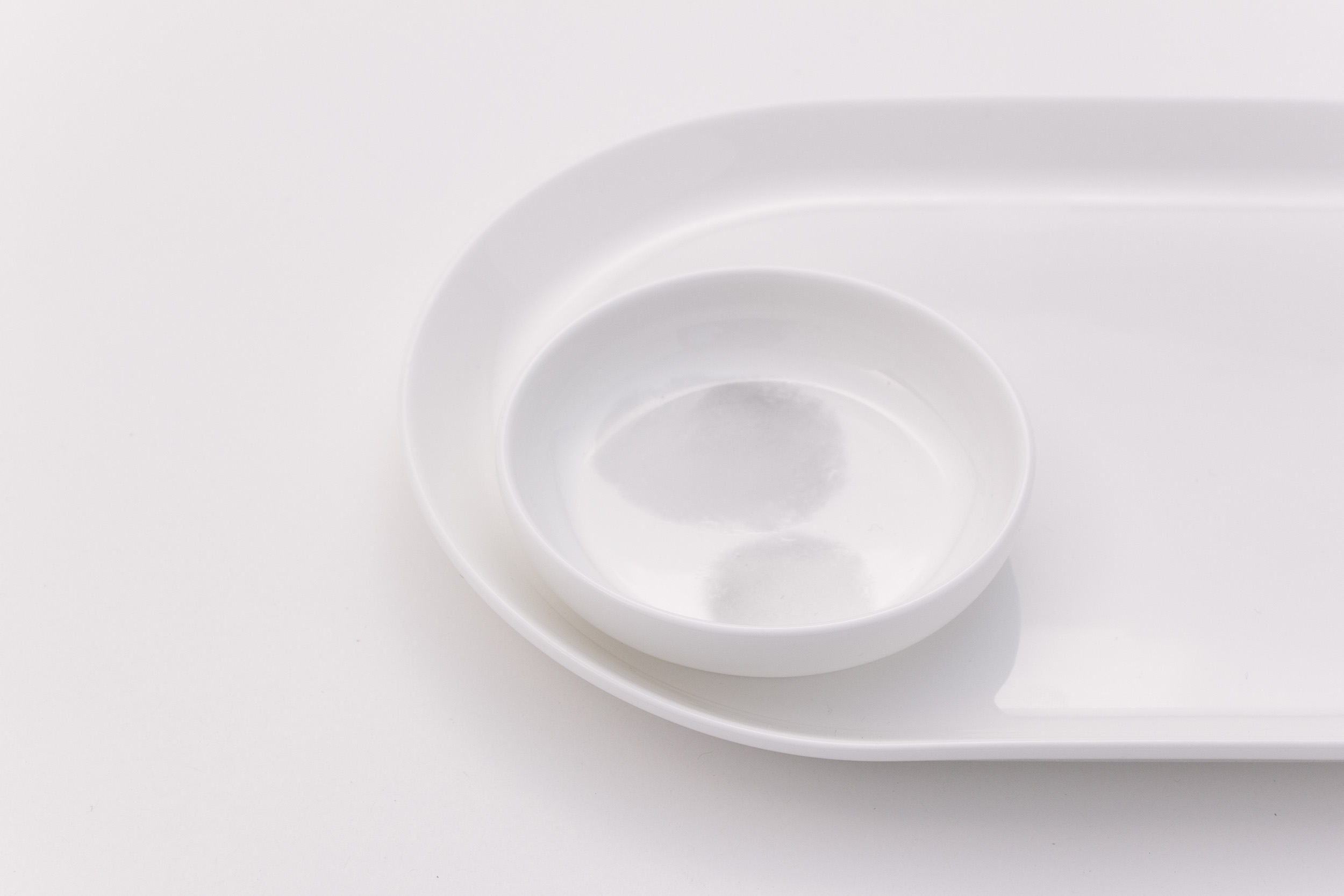 David Caon by Noritake
Aerospace Tableware
Qantas Airways Limited
During the design process undertaken by the studio to create the cabin interior for the Qantas Airways 787-9 Dreamliner, the airline requested that the existing tableware was studied in order to find ways to reduce overall weight.
Due to the ultra-long-haul routes the Dreamliner aircraft is required to fly, weight is a primary concern to the airline. Any saving would have a positive impact on the fuel required to complete the journey.
The brief for this project was extremely narrow. The studio was required to preserve the overall dimensions and volumes of all of the different vessels whilst also using the same fine bone china.
New, lower profile designs were created which meant that objects could be realised with the same overall size and material thickness but less weight.
As a part of the project, the studio collaborated with Australian Chef Neil Perry in order to create a range of additional pieces required for new menu items. Visually a delicate yet utilitarian language was used for both the crockery and the flatware.
The crockery, produced by Noritake in Japan, has since been made available to public sale.