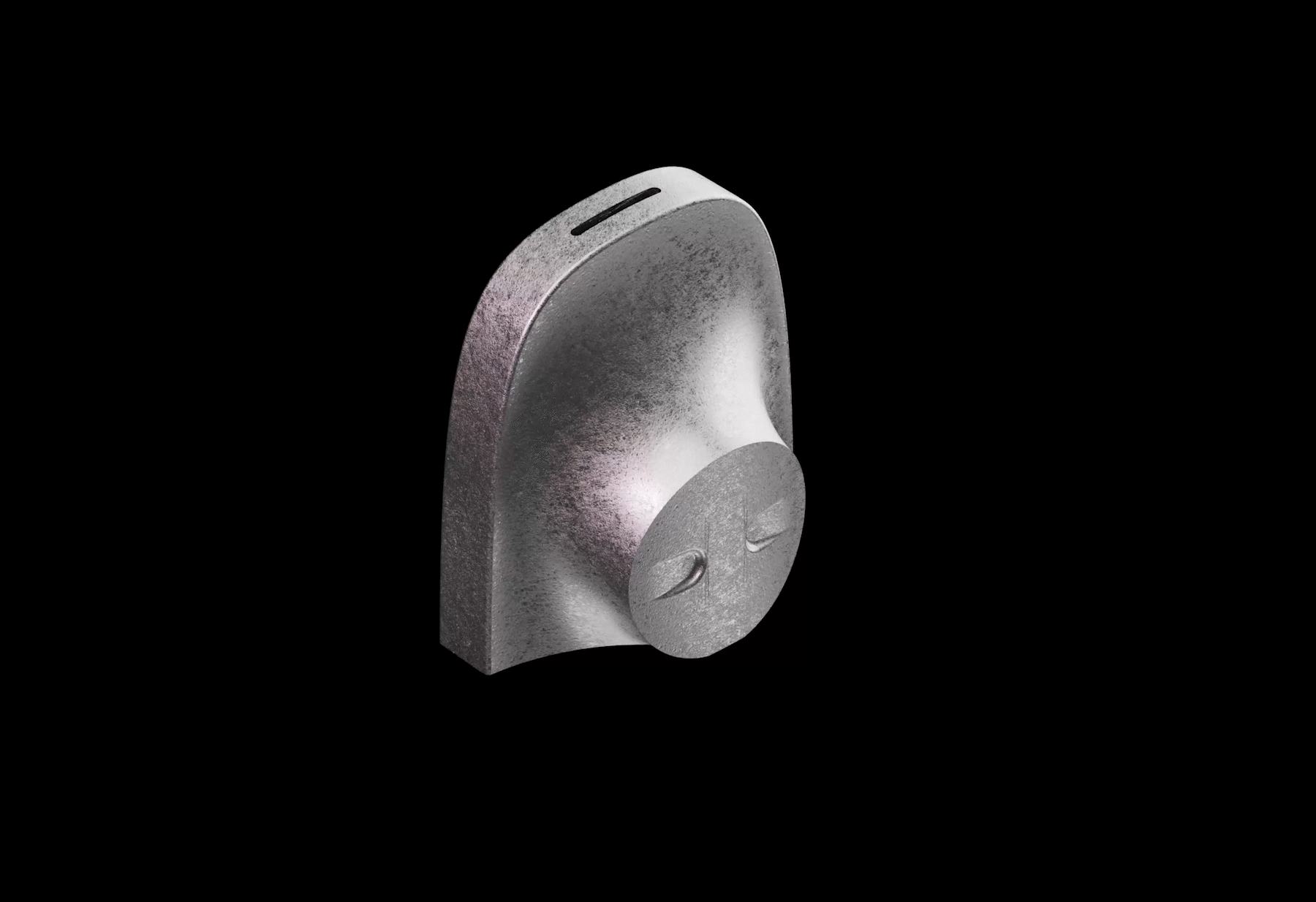 Coink
with
Henry Wilson
Available at
Laker
Born of an effort to teach a child the value of money and the nostalgia of the objects of our past. For children, the Coink is a functional and educational toy which serves as a keepsafe for money given to them by parents, grandparents and friends. Later in life or simply when heavy with coins, Coink may serve another purpose as a bookend on the shelf or desk.
The design is tongue-in-cheek, at once resembling the farmyard animal upon which its likeness is drawn whilst also recalling a sense of a decorative artefact or rune, destined for display in libraries and drawing rooms.
Its rounded profile is directly related to the swine reference, but also instrumental in establishing the duality of purpose through the simplicity of its design language.
Coink is sand cast in aluminium and rumble finished. The aluminium is unsealed and intentionally allowed to patina and change over time. Each one is slightly different, a result of both the casting and rumbling processes.