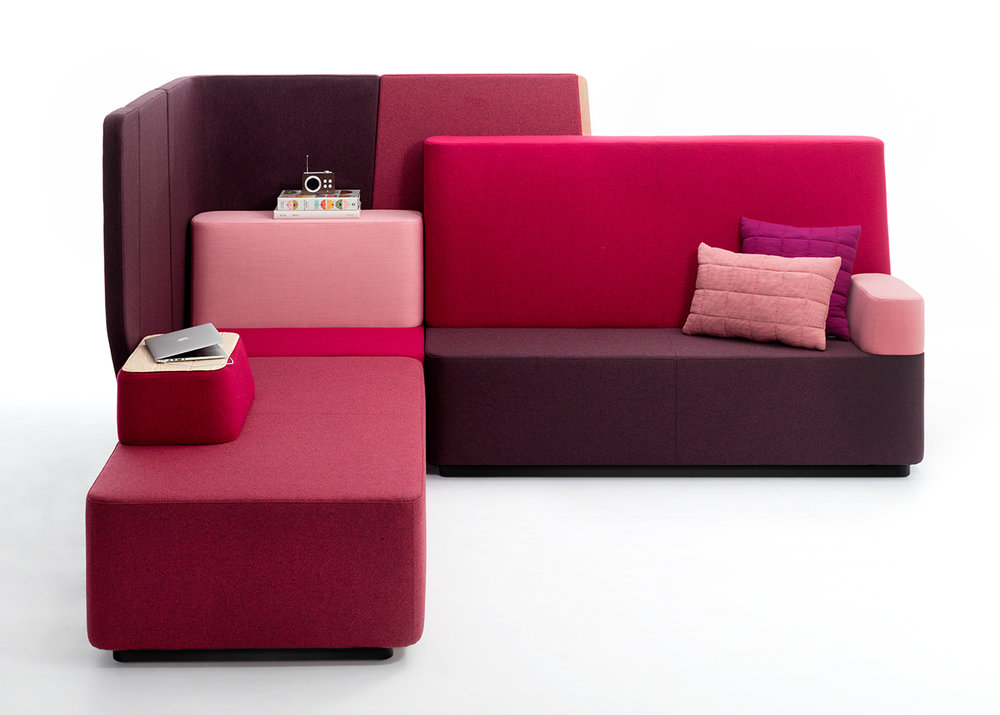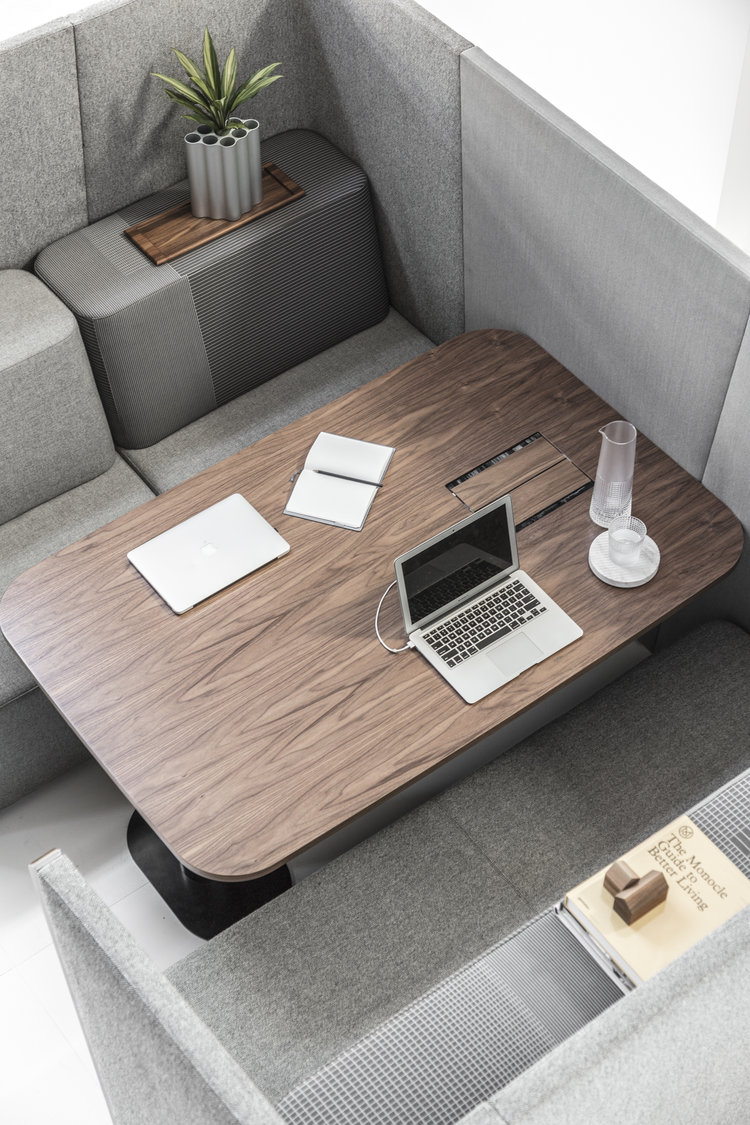 BLOC
The Bloc system of modular workstations is a distillation of Caon Design Office's extensive experience devising aviation interiors. Just as aeroplane premium seating must do double time as support for long haul leisure and work activities, so too does the Bloc system facilitate long days spent in today's deconstructed office environments.
A sophisticated series of solid foam modules upholstered in luxurious Kvadrat fabrics, the building Blocs are able to be transformed to perform at will.
Elaborated upon a regular base of square units, the extensive selection of back and arm supports can be configured according to need, and reconfigured according to whim. Articulable, there is the option to select arm units which contain bins for storing documents and charging devices. Backrests are generous, the top planes designed to double as solid work surfaces.
Photography by
Felix Forest