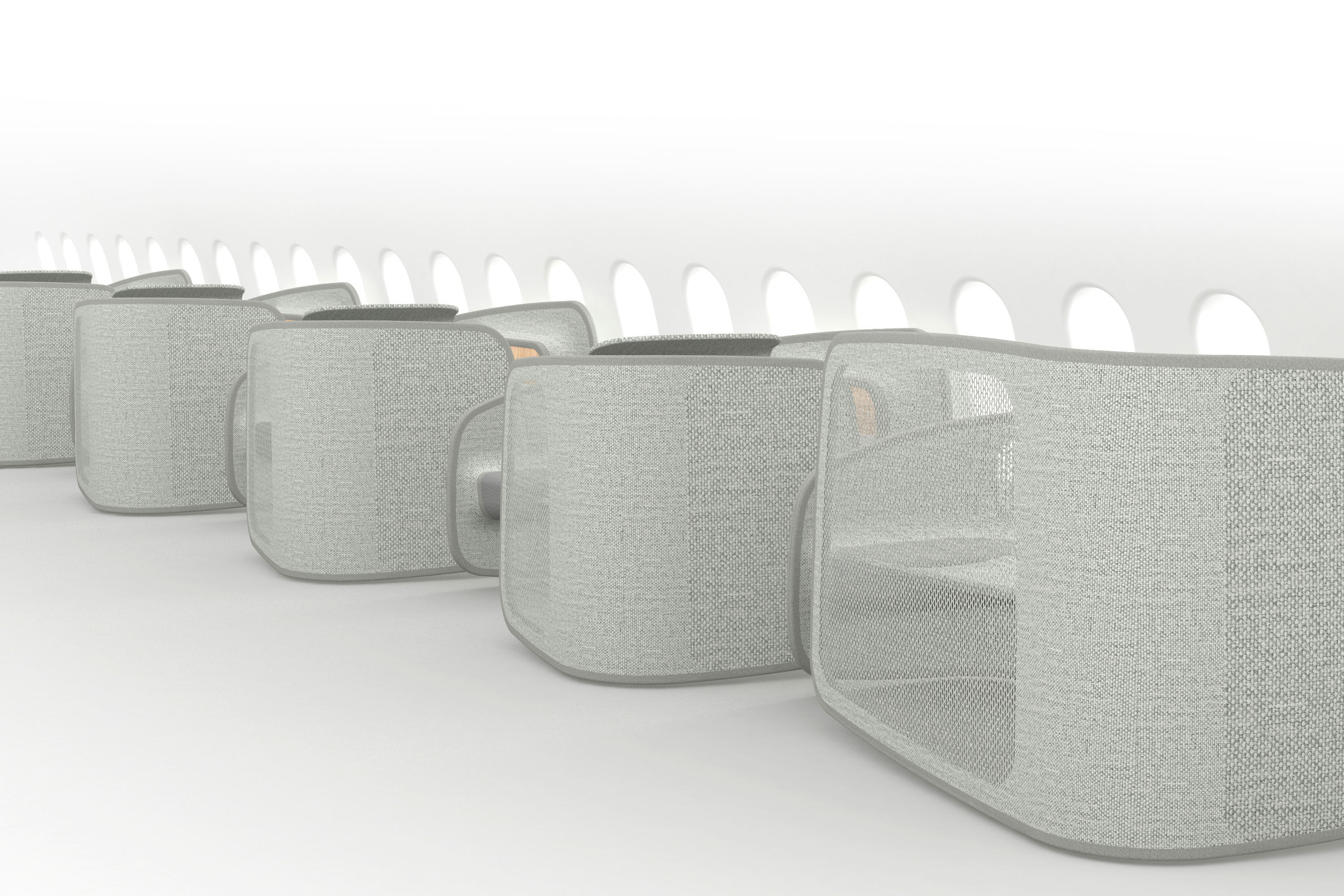 Aerospace Seating Research Project
Woolmark
The studio was tasked with a research project to study how wool could be used outside of the fashion industry. Wool is a key export for Australia and Woolmark is tasked by the wool growers of Australia to promote the product. As a part of their mandate, Woolmark routinely undertakes extensive research and as such approached the studio to explore how we might use wool beyond the ways we already do - typically with furniture upholstery and aircraft seating dress covers.
A key limitation in the aerospace industry is the cost and difficulty of undertaking a cabin refresh. Where land based spaces are able to undertake design updates and refurbishment relatively easily, airlines have to incur tremendous cost in order to do the same. A design outcome of the studio's research project for Woolmark was a design for an ultra-light aircraft seat which used wool fabric partitions to create structures for seating, privacy and interior schemes.
Key to the studio's research was the membrane design technique pioneered by Mario Bellini in the 1970s where elastic forms were stretched over points to create shape. We imagined the same in the context of an aerospace interior. An elasticated wool knit would be used and secured via ties and fasteners to lightweight aluminium and titanium structures. Beyond the weight advantage, cabins could be refreshed with seasonal fabrics and styles in a matter hours without having to remove seats.
The Covid-19 pandemic unfortunately put prototypes which were in development on indefinite hold.